Newsletters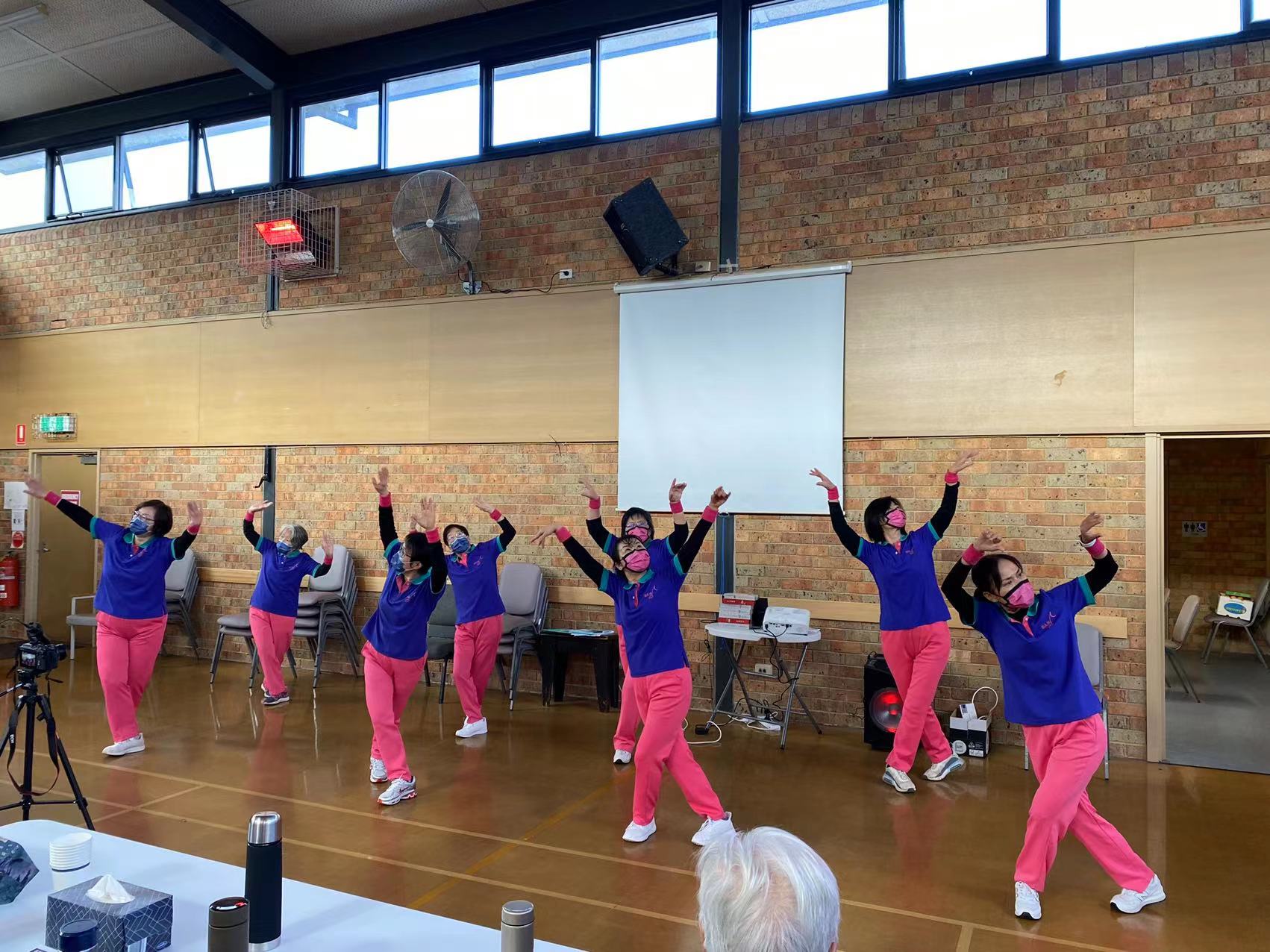 ACG Activities - Dragon Boat Festival in June
ACG regularly arranges various activities for our clients elderly, with activities in June especially set up for the Dragon Boat Festival
For this event, ACG was very pleased to invite the Crossway Melbourne Praise Dance Team who dressed in bright uniform and followed beautiful music with a dance performace for our clients who attened the event. At this event our clients were taught some simple dance movements, which helped them with active body movements which assists good health.
In response to "The World Elder Abuse Awareness Day", ACG specially invited two senior speakers from Sunflower Care Victoria - Margaret Yung and Yen Kim, to explain the definition of elder abuse. The World Health Organization defines elder abuse as: a person trusted by the elder who commits a one-time or repetitive act of harm or causes distress to an elder. Elder abuse happens every day with most cases going unreported. The most common ones are financial abuse and abuse under care. Abuse in these areas include, defrauding an elderly person's savings, forcibly changing their wills, denying them enough clothing when the weather is cold or denying them food etc. These are all acts of elder abuse.
In the coming days, ACG encourages more seniors to participate in the activities organized by ACG, not only to meet new friends, but also to learn more about the rights and othe important issue effecting the elderly. If you have other suggestions for activities, please feel free to contact us.
Centrelink payment changes from 1 July 2022
Under the revised income test, you will now be able to earn up to $190 per fortnight (instead of $180) from any income source without it affecting your pension payment (not counting the Work Bonus of $300 per fortnight for employment income).
The threshold at which your pension stops under the income test will increase to $2,165.20 per fortnight ($56,295.20 per year) for a single pensioner on 1 July 2022. The income test threshold for couples will also increase to $3,313.60 per fortnight ($86,153.60 per year)
The assets test threshold used to determine when you lose the pension has increased by:
$9,500 for a single homeowner
$14,000 for a homeowning couple
$17,500 for a single non-homeowner
$22,000 for a non-homeowning couple.
| | | |
| --- | --- | --- |
|   | Asset limit for maximum pension payment | Asset limit resulting in no pension payment |
| Single homeowner | $280,000 | $609,250 |
| Single non-homeowner | $504,500 | $833,750 |
| Couple homeowner | $419,000 | $915,500 |
| Couple non-homeowner | $643,500 | $1,140,000 |
https://nationalseniors.com.au/news/featured-news/centrelink-payment-changes-from-1-july-2022#:~:text=From%201%20July%202022%2C%20the,real%20increases%20in%20pension%20payments.