Home Care Services
Active Community Group provides helpful and affordable personal care services and domestic assistance to support the seniors in their own homes and local community. Active Community Group charges a minimum Package Management Fee (previously Administration Fee) and optional Care Management Fee to ensure our consumers have several choices to enjoy most of the home care package funds.  Make sure the services to suit their care needs. 
Your Home Care Package funds should be used for care and services that meet your care needs and medical conditions to keep you active and independent at home.  Your care needs are set out in your My Aged Care support plan and your annual care plan.  We would discuss with you about your care needs and goals when developing your personalised care plan and budget plan which forms part of your Home Care Agreement.  
Home Care Packages may include services and supports to keep elderly people:
well and independent – including personal care, nursing services, allied health
safe in their home – including cleaning, home maintenance and minor modifications, assistive technology
connected to their community – including transport, social support services.
(Information excerpt from https://www.myagedcare.gov.au/help-at-home/home-care-packages)
Please go to MyAgedCare webiste to look at the Home Care Packages Program Operational Manual for Home Care Package Consumer 
https://www.myagedcare.gov.au/publications/home-care-packages-manual-pdf
Image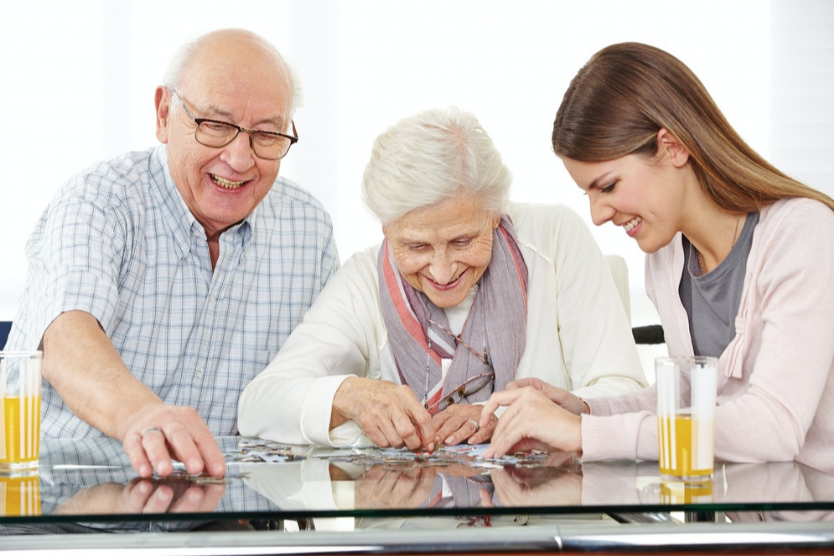 Our Services
Active Community Group provides the following services to keep you independent and safe at home:
 
Personal Care
Support with showering, hygiene, dressing and grooming
Domestic Assistance
Help with basic chores around the house
Meal Preparation
Help with meal preparation, feeding and dish washing
Shopping
Help with grocery shopping or general items purchase (errands) 
Transportation
Help with medical appointment, and social support
Gardening
Help with garden maintenance, lawn mowing, minor landscape services
Home Maintenance
Help with keeping your home safe
Home Small Modifications 
Modify your home to improve safety and access e.g. ramps and rails 
Aids & Equipment Purchase
Arrange a medical professional assessment and help you purchase suitable aids & equipment e.g. walking frame, shower chair, recliner chair
Nursing
Wound management or help with medicines
Allied Health and Therapy
Physiotherapy, Myotherapy, Occupational Therapy, Podiatry etc